The Bout of Books read-a-thon is organized by Amanda Shofner and Kelly Rubidoux Apple. It is a week long read-a-thon that begins 12:01am Monday, August 20th and runs through Sunday, August 26th in whatever time zone you are in. Bout of Books is low-pressure. There are challenges, giveaways, and a grand prize, but all of these are completely optional. For all Bout of Books 23 information and updates, be sure to visit the Bout of Books blog. - From the Bout of Books team
Challenge #5 created by Emma.
Bookish Playlist
What's a song that always reminds you of a certain book? Is it something the characters listen to? Do the lyrics remind you of the plot? Make a list of at least three songs and match them each with a book. Participants could explain their reasoning in greater depth in the form of a blog or twitter thread, show pictures of the books and caption with the song titles in an Instagram post, or even make a playlist on Spotify or YouTube and share it.
Song: Flightless Bird, American Mouth by Iron & Wine
Book: Twilight by Stephenie Meyer
Reason: It's the song that plays during the prom scene / last scene of the movie and, for whatever reason, it's always stuck with me. I absolutely love the sound of the song and it spurred a love of more folksy sounding music for me. Every time I hear it, I automatically think of Twilight.
Song: Love Me Like You Do by Ellie Goulding
Book: Fifty Shades of Grey by E.L. James
Reason: This was one of the biggest songs from the Fifty Shades of Grey movie soundtrack and I absolutely fell in love with it the first time I heard it. I really enjoyed the emotion in the song and the sound of Goulding's voice. Beautiful song.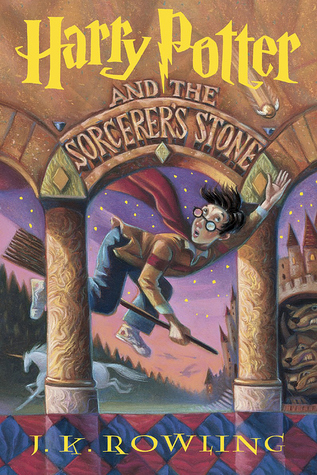 Song: Mysterious Ticking Noise by Potter Puppet Pals
Book: Harry Potter and the Sorcerer's Stone by JK Rowling
Reason: I mean... it's Potter Puppet Pals. Any HP fan from the earlier 2000's probably knows the significance of this song.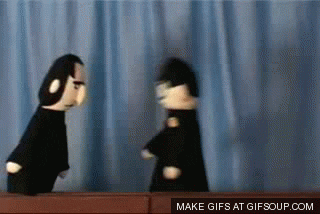 Day Five Reading Updates
Strikethrough = finished
The Want Ad Killer by Anne Rule
The Tragedy Paper
by Elizabeth LaBan
- currently reading
Far Far Away
by Tom McNeal
Sisterland
by Curtis Sittenfeld
Forgive Me, Leonard Peacock
by Matthew Quick
Escaping Reality
by Lisa Renee Jones
Cartwheel
by Jennifer Dubois
King Hall
by Scarlett Dawn
White Hot Kiss
by Jennifer L. Armentrout
The Here and Now
by Ann Brashares
Shatter Me by Tahareh Mafi

Total Books Finished:
3